Awesome DIY Video-Doorbell based on an ESP32
In the last few months I have built a noble version my video doorbell based on the ESP32 camera module.
The doorbell can display messages automatically or manually and of course I get a picture on my smartphone when someone rings the bell.
To save time on soldering work, I created boards with EasyEDA and ordered them from the sponsor of the video (JLCPCB.com).
But it all shows much better in the video anyway – So have fun!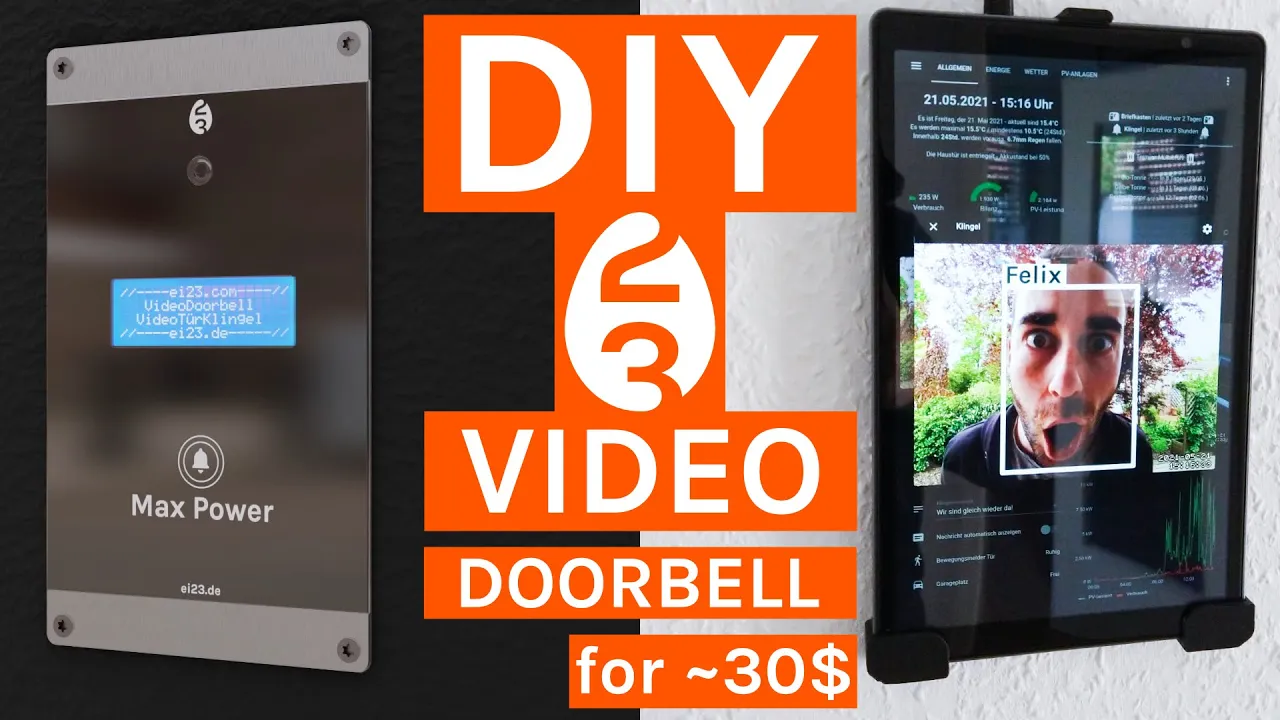 If the video inspired you and you want to build something like this yourself,
Here are some affilate links from Amazon and AliExpress.
Thingiverse: thingiverse.com/ei23
For now, this is it, I'll add more details as time goes by. If you want to be informed directly, sign up for the newsletter.
Want things to move faster here? Then consider supporting the ei23 project financially.

You want to support this project?
If you want to support this project, you can do it here:
Or as credit transfer (SEPA) – fees are a little bit lower there
Felix Grave
IBAN: DE81 1001 1001 2629 7060 89
BIC: NTSBDEB1XXX
Adress, if needet, you can find in the legal info.
—
All donators will receive a few extras by mail as a thank you! To benefit from this you can register here*
*The registration is not needed, but without registration there are no extras, but also a big thank you!
—
If you would like to support us with time, knowledge and skills instead of money, that would be just as great!
Become part of the community, on Reddit, Discord or Telegram (see below).
—
If you order from Amazon from time to time, you can use my Amazon partner link
ei23.com/amzn
you can redirect a small advertising commission to me, you only have to click the link once before your purchase. That will not change prices.
This works the same way with AliExpress
ei23.com/alxprss/
You may save it to your bookmarks.
Thank you in advance!
---