AI human detection with Reolink cameras and NodeRED
I created a NodeRED subflow for Reolink cameras with which you can detect humans and cars directly.
For example, person detection can be used to switch lights, or send you an image to your phone within milliseconds and you can see directly what's going on. Something like this is hard to find – you're welcome!
Link to the RLC-811A
On the website of Reolink you can get the cameras a bit cheaper than on Amazon. I mostly ordered them directly there as well. Shipping is very fast and I can highly recommend the products.
Here is the flow for NodeRED – the video explains how to use and import it.
NodeRED-Subflow für Reolink 510 / 811
The video is only in german, but maybe it helps anyway.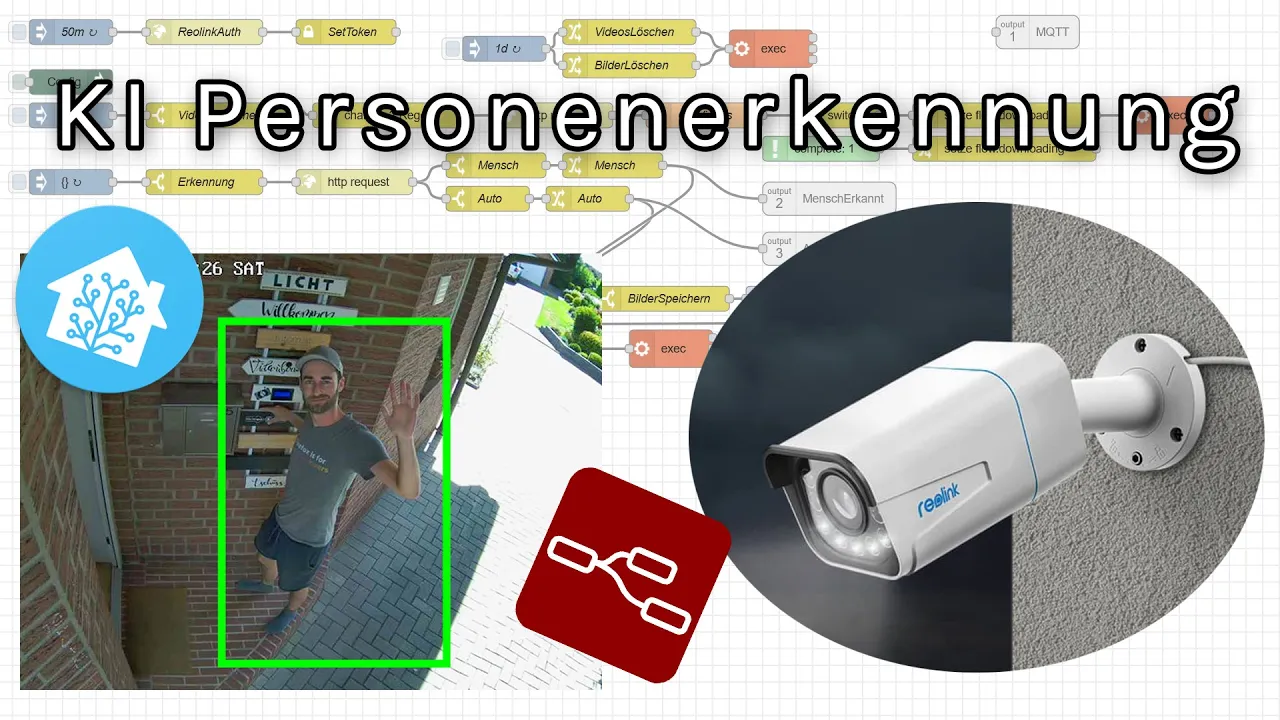 ---